Enterprise
Total Analytical Control
Enterprise is ideal for retailers, distributors, and manufacturers that require total control over proprietary customer databases and/or negotiated contract rate information.
Full Control Over Your


Parcel Spending
Delivered as an in-house desktop application, ShipMatrix Enterprise gives your business total control. Enabling you to measure key performance across all major parcel and LTL carriers.
Why Enterprise?
Eliminate Wasteful Spending
Enterprise simplifies the process of aggregating all of your shipping data. Gain immediate access to comprehensive data analytics to identify packages delivered late, lost, or incorrectly billed.
Monitor On-Time Performance
Enterprise offers an enhanced level of shipment visibility, simplifying the process of tracking packages, and monitoring delivery dates and confirmations.
Leverage Invoice Data
Enterprise seamlessly reviews, imports, and verifies electronic invoices from all major carriers. Carrier specific invoice readers make it easy to read your carrier invoices in half the time.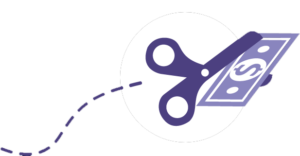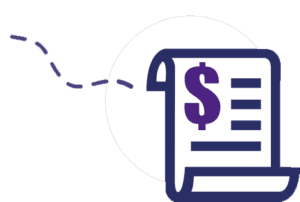 Includes
20 Core Reports
With 20 pre-built core reports, Enterprise offers retailers, distributors, and manufacturers insight to make the right decisions to start saving money.
On-Time Performance
Benchmark carrier performance with service expectations and address areas of opportunity with carrier as needed. Use package delivery exception details to identify and correct controllable exceptions. Take action on distressed packages needing additional information to avoid package returns (e.g. incomplete address, missing suite number, etc) by contacting the carrier and providing the necessary information to complete the delivery.
Overdue Delivery
Find all packages listed as In Transit. The Unconfirmed Delivery report can be used to initiate lost package claims.
Delivery Exceptions
Visibility to all accessorial charges and package types to assist you in carrier negotiations and make sure you are not being overcharged.


Eligible Refund
Major parcel carriers like UPS, FedEx and DHL guarantee on-time delivery or your money back. Every day, hundreds of thousands of packages arrive late. Identify charges of packages identified as eligible for guaranteed service refund or void credits (for manifesting errors).
Lost Package
Identify potentially lost packages & initiate lost package claims. Customers can intercede and start a "trace" with the carrier for packages beyond the delivery commitment date/time.
Billed, Not Shipped
Identify manifest errors in order to void packages in carrier's system and receive credits. Identify opportunities to improve shipping operations where shipping systems match what is actually shipped. Uncover possible issues related to inventory "leakage."