ShipMatrix News
Access up-to-date insights and reports from the experts at ShipMatrix. Always know the latest shipping industry news.
It's peak season! Do you have a news story? Are you looking to interview our CEO for your news organization

? Are you looking to cite ShipMatrix data for your article?

Fill out out media contact form and we will contact you shortly!
10/30/23
Beset by capacity and weak demand, where do parcel express carriers go from here?
11/20/23
Shippers Anticipate being able to meet Holiday Demand
Carriers like the U.S. Postal Service, FedEx and United Parcel Service have capacity to meet projected demand this holiday season.
10/26/23
UPS Reports Higher Volume Diversions Due to Labor Unrest
Company says it has recaptured 40% of diverted volumes off worst levels
10/6/23
New This Holiday Season - Discount on Shipping Packages
UPS and FedEx loosen pricing as carriers anticipate a weak peak
10/4/23
Got Packages to Return? Call Uber.
The ride-hailing service is now offering to return parcels for $5
9/15/23
Amazon Searches for its Next Big Hit
The tech giant has built three wildly successful businesses. It's been toiling for years to find a 'fourth pillar.'
7/11/23
USPS Seeks More Parcel Business
Service's delivery cost for smaller items lowered in challenge to FedEx, UPS
7/10/23
Retailers Set Higher Bars for Free Shipping as Delivery Costs Surge
Macy's, Neiman Marcus and Abercrombie are among merchants raising thresholds for what shoppers must spend to get free delivery
7/5/23
UPS, Teamsters Hit Roadblock in Labor Talks as Strike Looms
Package delivery company urges union representing drivers and sorters to remain at negotiating table
6/8/23
Congress should allow FedEx, UPS to deliver small parcels to mailboxes
The US Postal Service recently proposed a service change to make it more competitive, but it will still have numerous shortcomings to be a full-scale competitor to FedEx and UPS
4/23
Buy With Prime: Is Amazon Rivaling FedEx and UPS?
In early January, Amazon announced the expansion of its "Buy with Prime" (BWP) service to all eligible US retailers
4/23
Can FedEx Deliver Today, Execute For Tomorrow?
To say the domestic parcel shipping land-scape has changed in the last three to four years may be a gross understatement
4/12/23
Online Shopping's Fast-Delivery Race is Slowing Down
Shoppers are showing more willingness to wait for deliveries as concerns grow over the cost of fulfillment
1/23/23
Small Package-Delivery Companies Grow as Businesses Seek Alternatives to UPS, FedEx
Regional delivery companies try to add to pandemic gains, in part by capitalizing on possible UPS strike
12/24/22
Bad Weather to delay more than 10 Million Holiday Packages
Huge backlog may not clear until mid-week
12/23/22
Shippers warn extreme weather will delay some U.S. Holiday Gift Deliveries
Shutdowns at major shipping hubs
12/21/22
Waiting on Last Minute Gifts to Arrive in the Mail? Winter Storm May Cause Delays
12/20/22
Shipping Companies Brace for Harsh Winter Weather with 'Contingency Plans' to help gifts arrive on time for the Holidays
12/18/22
Super Saturday Last-Minute Shopping Setting Records
ShipMatrix in NBC Evening News
12/5/22
Parcel Carriers Post Strong Early Holiday Delivery Performance
FedEx, UPS, Postal Service improved on-time rate over last year, Ship Matrix finds
12/6/22
Shippers Back in the Driver's Seat as Parcel Market Growth Softens
Unlike last year, shippers in 2022 are finding ample capacity and competition for their parcels.
12/5/22
In the Parcel Industry, 2023 Looks Like Revenge of the Shipper
Slowing demand, carrier overcapacity, more and better alternatives put shippers in control once again
12/1/22
UPS maintaining guarantees on Next Day Air packages throughout peak season
UPS references ShipMatrix Press Release about on-time performance
11/28/22
Cyber Monday deals get underway fresh off Black Friday record
11/21/22
Carriers feeling cheery about on-time holiday deliveries
The nation's major shipping companies are in the best shape to get holiday shoppers' packages delivered on time since the start of the pandemic, suggesting a return to normalcy
11/10/22
USPS posts small revenue gain on drop in parcel volume for FY 2022
10/20/22
FedEx is reassuring holiday shippers and retailers it can deliver for peak season even after major cost cuts
9/19/22
FedEx Stock Tumbles After Warning on Economic Trends - WSJ
Global shipping giant's troubles loom over coming earnings season
12/27/21
Early Holiday Shopping Helps Offset Omicron Damper - WSJ
U.S. holiday spending rose 8.5% over last year, fueled by shoppers hitting physical stores early over
worries about supply
12/22/21
Why Christmas Gifts Are Arriving on Time This Year - The New York Times
Fears that a disrupted supply chain could wreak havoc on the logistics industry over the holiday turned out to be wrong as many Americans ordered early and shopped in stores.tually moving fairly well.
12/19/21
ShipMatrix on NBC Nightly News DFW - 12/19/2021
Satish Jindel informs about which carriers deliver on time during the holidays.
12/13/21
Surprise! Holiday packages are moving on time - CNN
Here's a rare piece of holiday cheer in a year of screwed up supply chains: Shipments and deliveries are actually moving fairly well.
12/13/21
On-Time Deliveries Improve -- for Most Part - WSJ
Industry analysts say consumers shopping earlier this holiday season and more in-store purchases have helped carriers...
12/7/21
Holiday shipping deadlines 2021: How to get your packages in time for Christmas
Satish Jindel informs about holiday shipping deadlines.
11/27/21
Shippers Prepare for Another Pandemic Crush of Holiday Gifts
Nearly 3.4 billion parcels are expected to crisscross the country this holiday season...
11/23/21
UPS, FedEx Get a Head Start on Holiday Deliveries
Earlier buying, more in-store shopping and extra capacity are helping to ease carriers' loads
10/25/21
ShipMatrix on Good Morning America
USPS and other shipping services ramp up holiday deliveries
10/23/21
Postmaster General Louis DeJoy Plans to Deliver for the Holidays - WSJ
ShipMatrix On Time Performance data was sourced for this article on the unusal peak season to come.
10/14/21
Shopping Shortages and Solutions - ABC News Tampa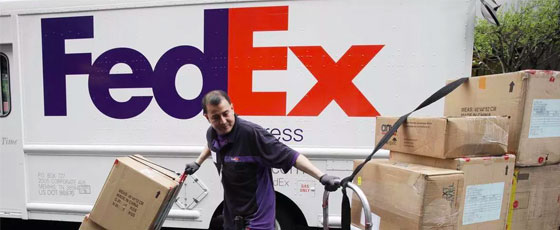 9/27/21
FedEx Earnings Reflect Labor Shortage, Supply-Chain Woes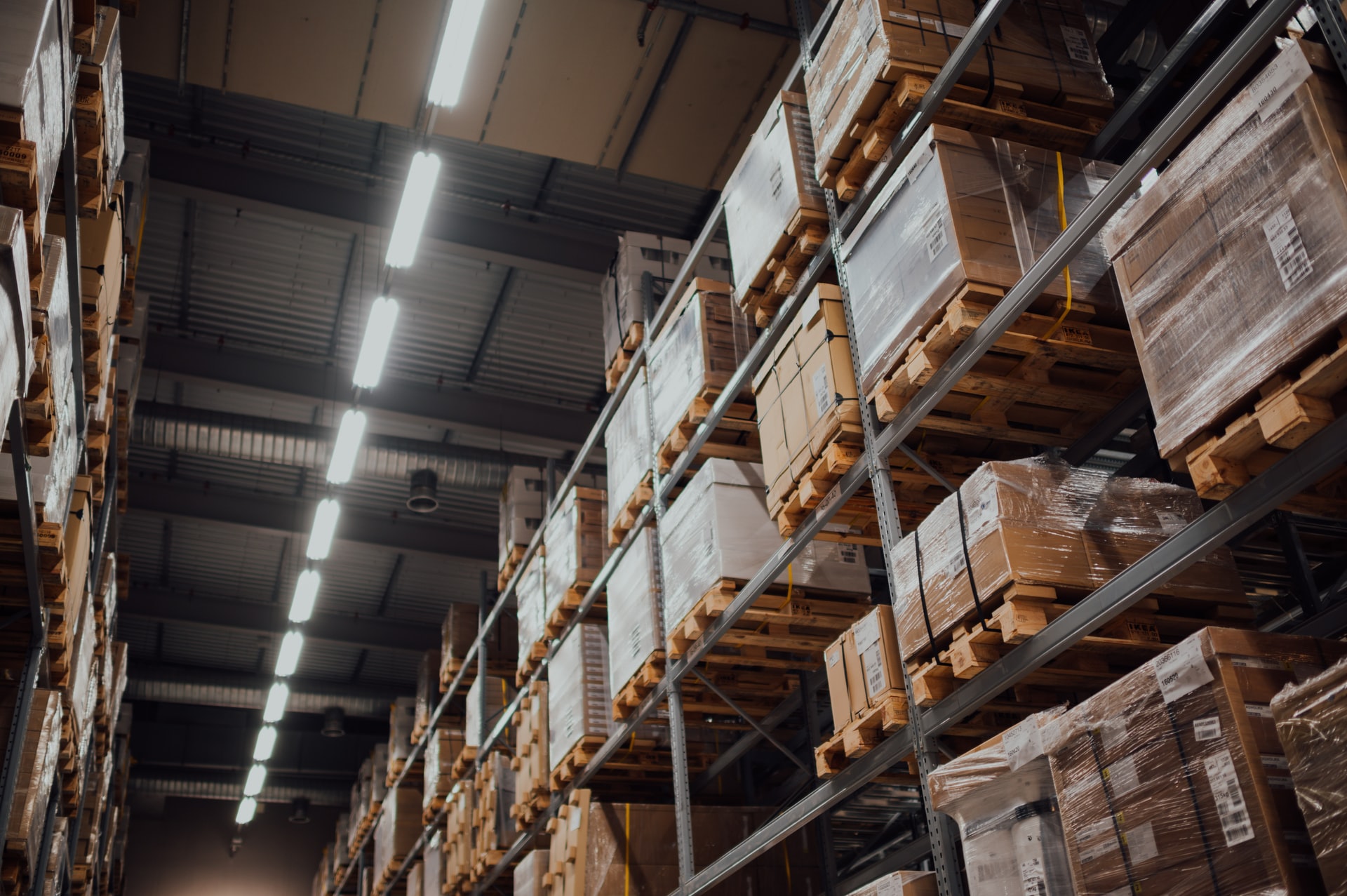 9/23/21
ShipMatrix data provides insight into delivery on-time performance for July and August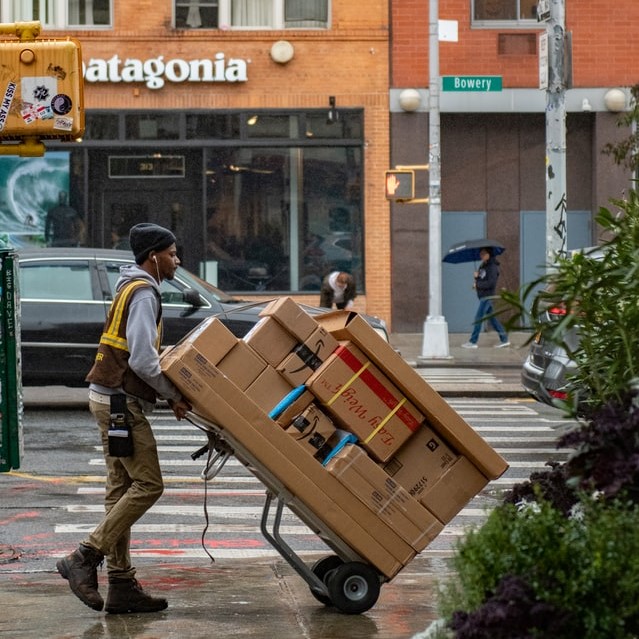 12/3/20
UPS Statement: UPS Network And People Delivering On Customer Needs During Peak Holiday Season

UPS endorses ShipMatrix data.
11/30/20
Holiday Shipping Surge. How Shipments of Covid Vaccines Could Impact Holiday Gift Deliveries
12/5/20
Can Shipping Companies Handle the Huge Increase in Online Shopping
12/4/20
Online Shopping Surge Stretches Delivery Services to the Limit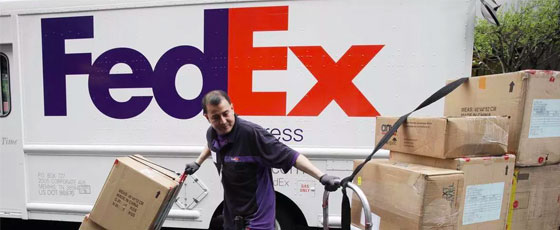 11/30/20
FedEx Kicks Into High Gear as Peak Season Arrives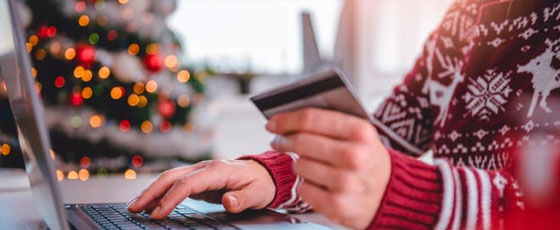 11/17/20
Expect Delivery Delays for Online Shipping Orders During Holidays, Shipping Analysts Say
11/11/20
Pandemic Expected to Fuel Holiday Shipping Surge
11/17/20
It Could be a Very Cold Christmas for Shoppers if you do not Order Early
11/30/20
Holiday Shipping Surge. How Shipments of Covid Vaccines Could Impact Holiday Gift Deliveries