SMx Cloud Services
Private cloud services for small businesses
Simple to deploy. Simple to use.
Services you can count on
---
Based on our personal experience with national cloud services, ShipMatrix, Inc. invested in its own private cloud to first support customers, and saw the opportunity to offer such resource to other small businesses. We are different for offering exceptional and quick customer service. You can reach us via phone or email, and speak to a data center specialist with direct knowledge of your data. ShipMatrix will get back to you within 24 hours.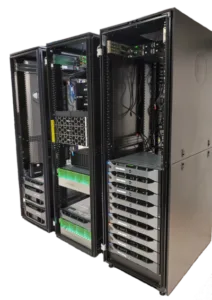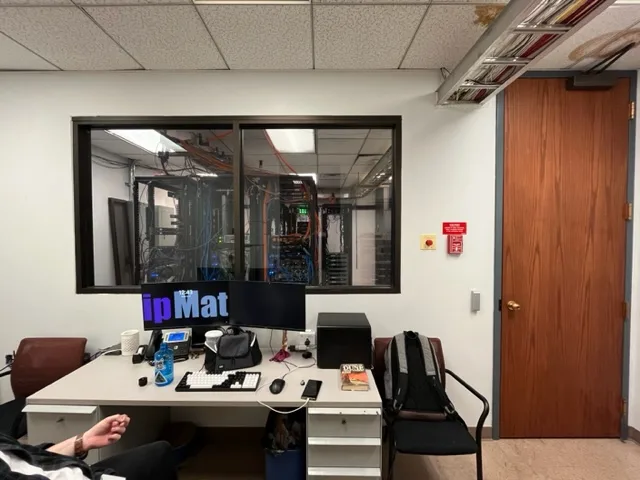 Customer focused support
---
Not only that, but there is no confusion on where your data is stored (in USA and not another country) and when it has been accessed. With ShipMatrix, you can also stop by in person and see where your data is and feel confident that we are taking care of your information. We have three levels of security for access to the data center.

Backup generator keeps data center running in case of lose of power from municipal power grid
Uninterruptable Power Supply helps to protect the servers from power surges as well as aid in a smooth transition

Nimble storage array encrypted using AES-NI, providing secure data with minimal impact to performance
All physical equipment is kept behind three locked doors

Custom server specs: Memory up to 100 GB, Storage up to 4 TB, Processors up to 16 cores, Multiple Network Cards, Internet speeds up to 1Gbps
All servers support up to Windows Server 2016
Storage
---
All Virtual Machine Packages come standard with HPE Nimble SSD storage

SSD with up to 1.2 million IOPS at sub-ms latency

A new all-flash platform that is up to 65% faster and twice the scalability of previous al-flash arrays

Redundant physical connections prevent downtime in the event of hardware issues

99.9999% guaranteed availability