Satish Jindel: The Visionary Mind Revolutionizing the Shipping Industry
---
Satish Jindel has spent over 30 years in the transportation and logistics industry, making a name for himself as a respected authority in the field. He played a crucial role in the startup and expansion of RPS, now FedEx Ground, where he reported to the President. He later advised major industry players such as FedEx, UPS, and DHL on their domestic U.S. service, relationship with USPS, corporate turnaround, benchmarking new products, and M&A deals. His insights have helped strategic and private equity investors evaluate and make informed decisions. Satish also has personal contacts with CEOs of practically all parcel carriers and LTL carriers and many other transportation companies.
His accomplishments did not go unnoticed. Satish is frequently quoted and published in national publications and trade journals and is a regular guest speaker at conferences. He has three master's degrees from The University of Pennsylvania, including an MBA from the Wharton School.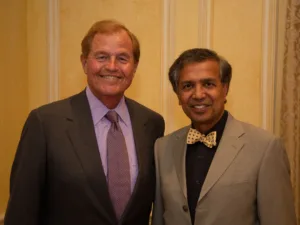 Satish Jindel with Dan Sullivan, founder of FedEx Ground
In 1993, Satish founded SJ Consulting Group, Inc., which provides strategy, marketing, pricing, merger and acquisition, and operational advice to businesses within the transportation and logistics industries. But his passion for innovation and customer service did not stop there. In 2000, he founded ShipMatrix, which was the first to help shippers leverage the billions in information technology being spent by parcel carriers to improve their own shipping operations and reduce costs while improving customer service.
He was also present and involved during the startup of RPS and have influenced many of the changes in the parcel industry, including guaranteeing ground service in 1998. ShipMatrix was also the first to expose that the carriers were billing shippers for manifested but not shipped parcels, which saved billions of dollars for shippers from such changes in the parcel industry.
Satish Jindel's contributions to the parcel industry are immeasurable. His innovative ideas and forward-thinking approach have helped shape the industry. During his time at RPS, he was responsible for developing and implementing new technologies that significantly improved the company's efficiency and customer service. He was instrumental in the creation of the "package flow" system, which revolutionized the way packages are sorted and delivered. He also helped create the "customer interface" system, which allowed customers to track their packages in real-time.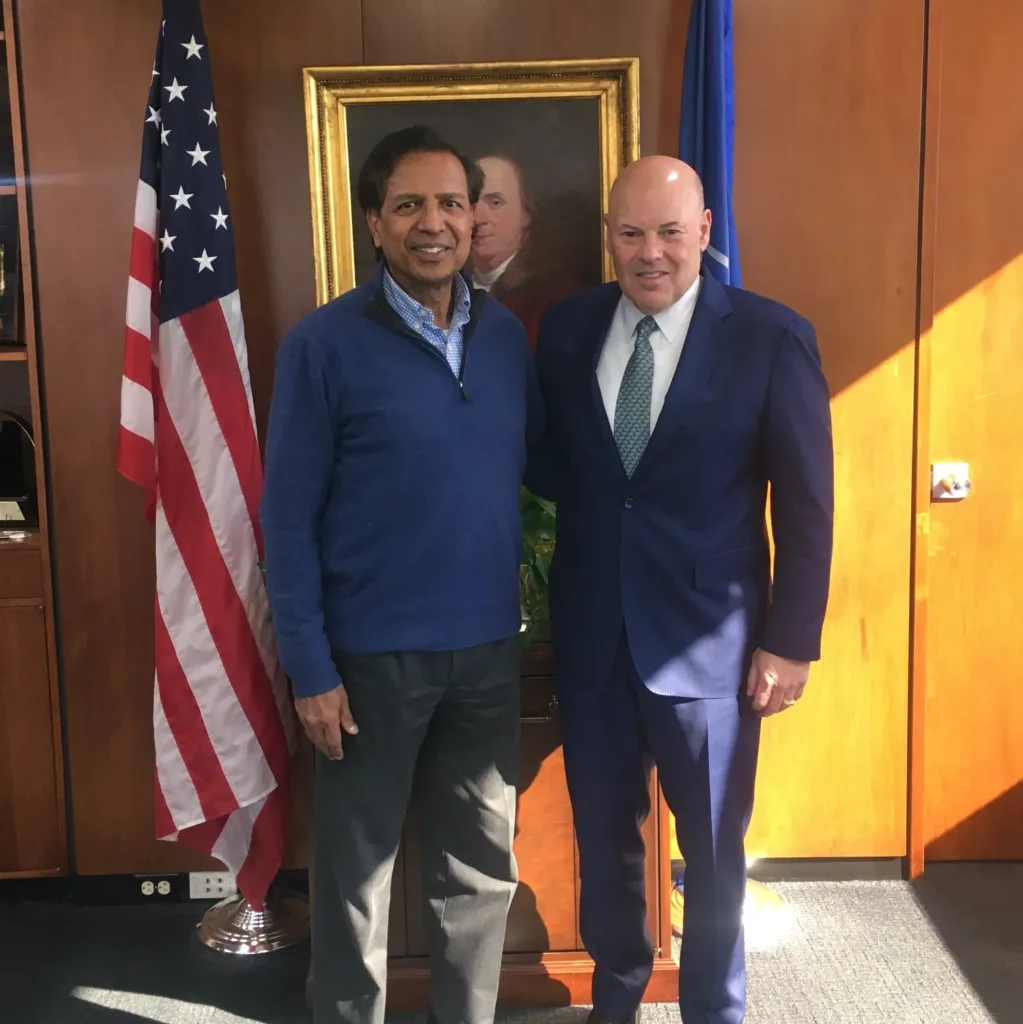 Satish Jindel with Louis Dejoy, Postmaster General and CEO of USPS
At ShipMatrix, Satish continues to push the boundaries of innovation. He has developed a suite of software tools that help shippers optimize their shipping operations and reduce costs. ShipMatrix's proprietary software uses artificial intelligence and machine learning to analyze shipping data and identify opportunities for improvement. The software can also predict shipping costs and delivery times, allowing shippers to make more informed decisions.
Satish is also a vocal advocate for the use of technology in the shipping industry. He believes that technology can help shippers improve their operations and reduce costs, while also providing a better customer experience. He has been a strong supporter of the adoption of electronic shipping labels and the use of RFID technology to track packages.
Satish Jindel's contributions to the shipping industry have not gone unnoticed. He has been recognized with numerous awards and accolades, including the Ernst & Young Entrepreneur of the Year Award in the transportation and logistics category. He is also a member of the prestigious Council of Supply Chain Management Professionals.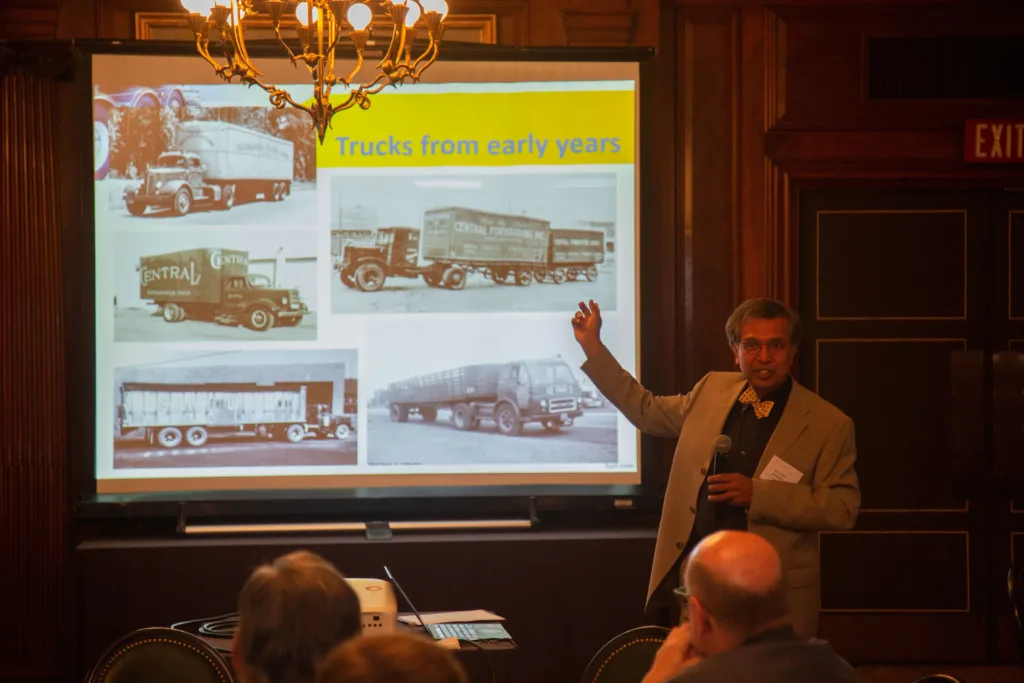 In conclusion, Satish Jindel is a visionary leader who has revolutionized the shipping industry with his innovative ideas and forward-thinking approach. His contributions to the industry have helped improve efficiency, reduce costs, and provide a better customer experience. As the shipping industry continues to evolve, it is certain that Satish Jindel will continue to be at the forefront of innovation and change.
---